Overview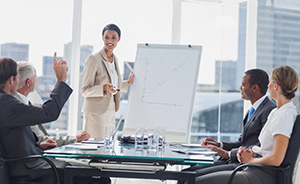 This one-day, high energy, training program focuses on essential communication skills from active listening to using the power of questions and using language that influences and engages others better.

Participants will learn a communications model that will enable them to communicate more clearly, confidently, and effectively, building stronger rapport and improve their overall communication with others.
Course Outline
Module 1: How well do you communicate?
Introduction to the six basic principles of communication
Module 2: Language of influence
Focus on behaviour, not personality
Be specific
Change how you say it
Module 3: Rapport = Results
Build Rapport
Match non-verbal communication
Using your eyes
Pacing to lead
Taking a genuine interest in others
Module 4: Using the power of questions and listening
Controlling a conversation
Different types of questions
Importance of questions
Listen actively
Module 5: Understanding non-verbal communication
Understand the elements that make up total communication
Discover some common truths and myths about body language
Demonstrate body language that engages others
Learning Outcomes
By the end of this training, participants will have learned how to:
Explain six essential communication principles
Communicate more clearly, confidently and effectively
Listen and ask insightful questions & utilize the power of questions
Use techniques to build better rapport with others
Combine voice tone and non-verbal communication with appropriate language that engages others
Who Should Attend
Suitable for employees at all levels